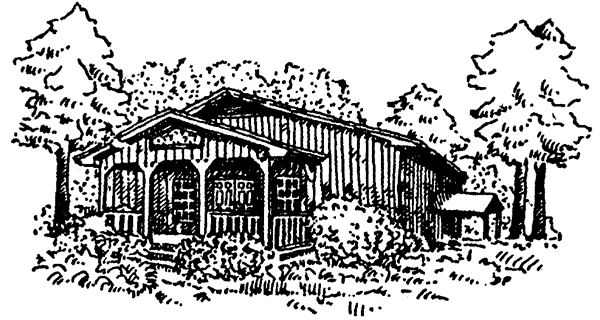 Instituted: October 11, 1965
Chartered: April 20, 1966
Dinner:
Second Tuesday of each month at 6:30 p.m.
Stated Communications:
Second & Fourth Tuesdays of each month at 7:30 p.m.
For information regarding our Communications (Stated and Emergent), please visit our meeting page.


Bridging the Past with an Eye on the Future
Winter, 2014
This year my theme is to Bridge the Past with an Eye on the future. The more time I spend visiting with and learning from our brothers who helped raise this lodge the more I realize how important it is not lose to touch with our past. As we prepare to celebrate our Golden Anniversary next year it gives us all an opportunity to look around and recognize those original 20 brothers who broke away from Hiram 40 lodge and chartered James B. Green lodge No. 735. As I travel to various district and Grand Lodge activities I feel the respect that is given to JBG Lodge for being a very active lodge and one that stands out throughout all of North Carolina. In 2007 I was introduced to Masonry by Luigi. He asked me if I planned to be an active mason. Of course my answer was yes. He then said James B. Green isn't the closest lodge to you but it is surely the most active lodge. This has rung true for me in so many ways, with our degree work, to our Washington D.C. trips, to the High Twelve lunches, and more. The brothers at James B. Green have truly been a treasure in my life and I am determined to make sure that is the case with every brother in our lodge. Don't let Tuesday night prime time TV stand in the way of sharing some great fellowship with your brethren. Come back to lodge and share the wonderful experiences that will define your life.

W:.B:. Don Steichen, Master
James B. Green #735 A.F. & A.M.