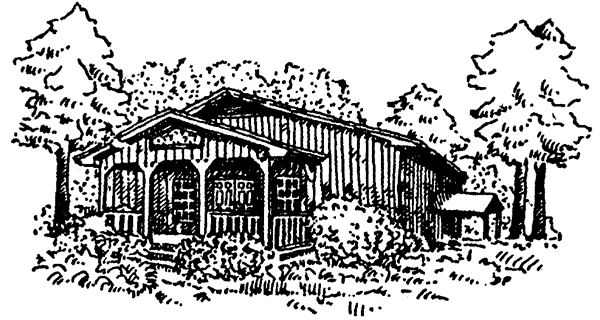 Instituted: October 11, 1965
Chartered: April 20, 1966
Dinner:
Second Tuesday of each month at 6:30 p.m.
Stated Communications:
Second & Fourth Tuesdays of each month at 7:30 p.m.
For information regarding our Communications (Stated and Emergent), please visit our meeting page.


Busy working, busy building
June, 2013
When a Tree Falls in the Woods -
Does it make a sound? You'd have to be there to know for sure. Your Lodge has been busy doing what Masons do: making better men of all who come near. Masons don't make families - we make them richer and they last. We don't make careers - we make them fuller and we prosper. We come to Masons with our Belief established, so we don't create our faith, but we make it grow and it keeps us alive because we have purpose. Last month we Raised 5 of our newest Masons.

Here is a taste of the rest of the story: Paul Harvey came thru DeMolay. Who will be regarded the greatest generation? Answer: Look in the mirror. It is WE. That is our challenge. When each of us wake up every day we give thanks for where we live and who we are…who we have a chance to become and our freedom to worship.

The lodge has been busy - busy making good men better.

W:.B:. Joe E. Teague Jr., Master
James B. Green #735 A.F. & A.M.