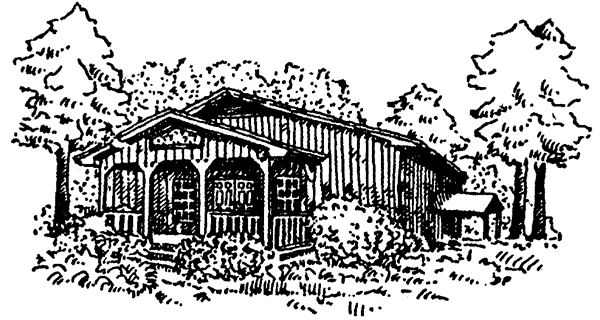 Instituted: October 11, 1965
Chartered: April 20, 1966
Dinner:
Second Tuesday of each month at 6:30 p.m.
Stated Communications:
Second & Fourth Tuesdays of each month at 7:30 p.m.
For information regarding our Communications (Stated and Emergent), please visit our meeting page.


Fall, 2017
Our Fall Newsletter is now available online and print copies are in the mail!

Summer, 2017
Our Summer Newsletter is now available online and print copies are in the mail!

We are over halfway through the year but we still have more to do in 2017! This newsletter covers some of our recent accomplishments and upcoming activities. One I am particularly proud of was the chance to host MW William Brunk, PGM at a recent eating meeting. He delivered a Masonic Education on the Relationship of the Rites to Blue Lodge Masonry.

Our next big project this year is planning a replacement event for the Charity Chicken BBQ Fundraiser. It is a good event, but it requires a lot of labor and we feel we can raise more money for our charities. To that end, the Fundraising Committee has held a series of meetings to determine alternatives. After much discussion, we are moving forward with our Masonic Charities Inaugural Golf Tournament.

Watch our website jbggolf.org and Facebook pages for more details. The tournament will be held on Monday, October 30, at Wildwood Green Golf Club in Raleigh. Our hope is to net at least $10K for the charities which would be a substantial increase over previous years. WBro Don Steichen and Bro John Stevenson are spearheading the effort. Feel free to reach out to the committee for more details on how you can help!

W:.B:. Michael Thompson, Master
James B. Green #735 A.F. & A.M.


---
Spring, 2017
Our Spring Newsletter is now available online and print copies are shipping mid April!

W:.B:. Michael Thompson, Master
James B. Green #735 A.F. & A.M.


---
Winter, 2017
Despite the weather we were finally able to hold our Installation of Officers at the first stated on January 10th. Thanks to the installation team, my parents, my wife, and everyone else who made sure things went smoothly.

Thanks to the officers' line for their past and future service to our Lodge. As they say, "many hands make light work!" Next, I want to thank the Brethren for affording me this opportunity to serve you and the Lodge.

I will close with a few words on hats. In trying to find a suitable hat for myself, I started looking at the one worn by Tom Baker as the Fourth Doctor. I soon found out the same hatter also made Harrison Ford's hat in Indiana Jones from the same base model. This struck me as fortuitous as my theme this year is connected to both characters and that is the preservation of our History. During my tenure as an officer, I have made efforts to document the history, methods, and traditions of James B. Green. I plan to continue and formalize these efforts this year in a way that is sustainable for the future.

By committing our tribal knowledge to paper and digital to assist the brethren in the future, it is my sincere hope that we can become more efficient and effective in our work.

W:.B:. Michael Thompson, Master
James B. Green #735 A.F. & A.M.
---
Celebrating 50 Years!
In 2015 we marked the 50th anniversary of the creation of our lodge. See our History page for more infomration!