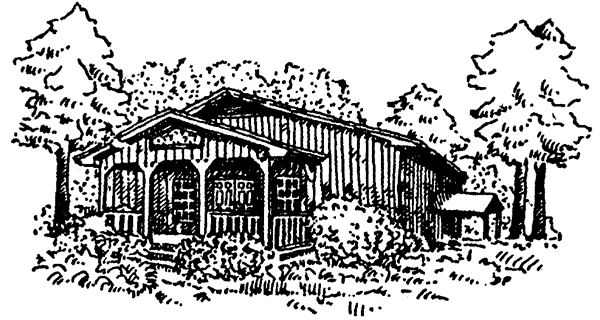 Instituted: October 11, 1965
Chartered: April 20, 1966
Dinner:
Second Tuesday of each month at 6:30 p.m.
Stated Communications:
Second & Fourth Tuesdays of each month at 7:30 p.m.
For information regarding our Communications (Stated and Emergent), please visit our meeting page.


Fourth Annual Masonic Charities Golf Tournament
The tournament has been postponed to 2021. Check out jbggolf.org for details or to donate!



---
Winter, 2020
Greetings Brethren,
I start this year full of excitement and anticipation, looking ahead at all the possibilities and opportunities that this year will bring. I'm honored to be the Master of such a great lodge. I will do my best to continue the good work that this lodge is known for. In an effort to do this, I have a few goals this year.
The first goal is to earn the Lion and Pillar Lodge of Excellence award. This award requires lodges to complete several tasks focused across five categories: Education, Patriotism, Philanthropy, Masonic Membership, and Affiliated Connections. Each task is designed to improve our lodge, its members, or the community.
Another goal is to encourage the brethren to become more proficient in our ritual work. Our lodge is known for our degree work, but over the years, we have lost several certified lecturers. I personally love learning new parts of the ritual, and plan to become a certified lecturer one day. It is this desire that drives me to encourage the brethren not only to learn the ritual, but also to know it inside and out. I will hold a monthly mini-school-of-instruction that focuses on a single part of the ritual.
My next goal is to tackle a few lodge repairs and develop a plan to address larger items in coming years. I will work closely with the Trustees to identify and prioritize the repairs that our lodge needs.
Finally, I want to promote a theme of family in everything our lodge does this year. I want to strengthen the fraternal bonds we already have, make new bonds with our extended masonic family, and celebrate the bonds we have with our personal families. We will have several social events where families and friends are invited. We will include our Rainbow Girls Assembly and Easter Star Chapter as well. I am also planning brotherhood-building events where we will either volunteer at a charity together or go on a group trip.
With all of these plans, it is easy to see why I am so excited to lead James B. Green this year. Thank you for giving me the opportunity to continue the great work our lodge is known for.

W:.B:. DM Lawson, Master
James B. Green #735 A.F. & A.M.
---